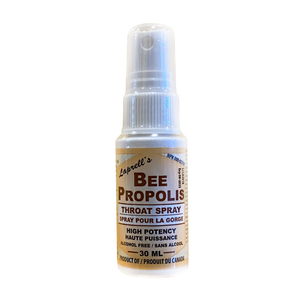 Case of 6 Laprell's Bee Propolis Throat Spray 30 ml.
Prized as the immune system of the hive, propolis has incredible germ-fighting properties and even contains over 300 beneficial vitamins, minerals, and compounds making it nature's ultimate defender.
At the first signs of a scratchy throat spray once or twice in mouth for relief.
Price includes shipping within Canada.